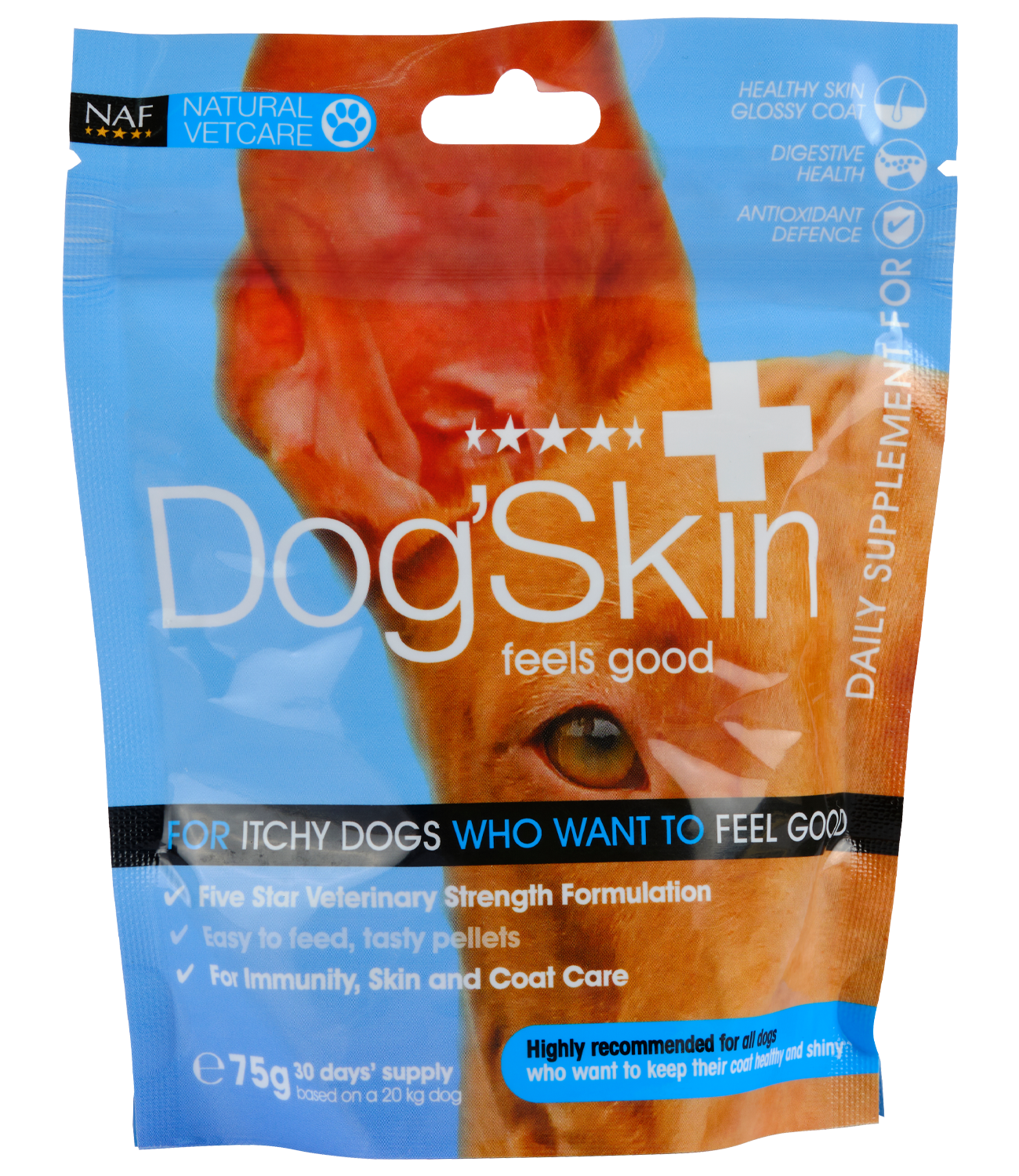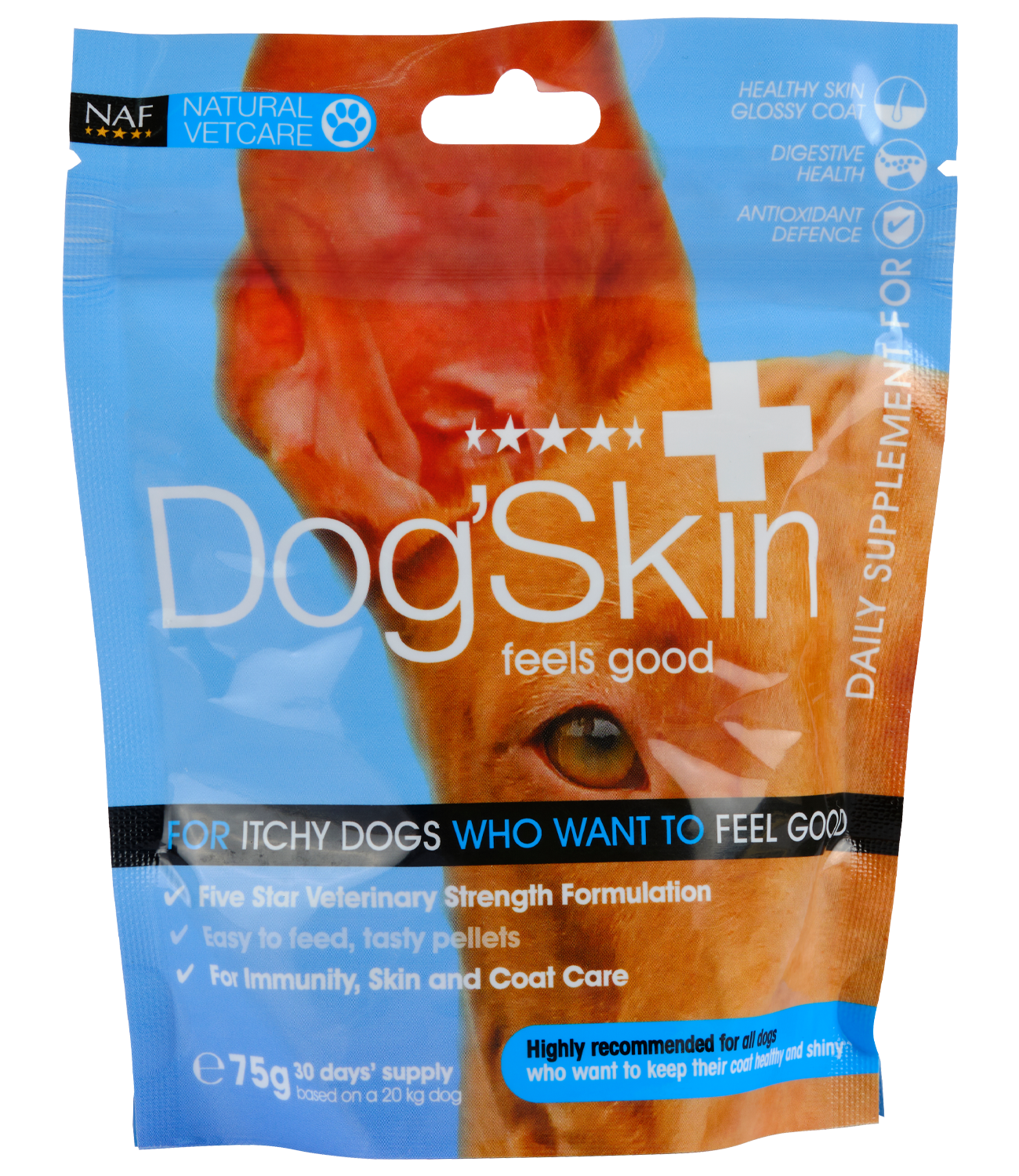 Dog'Skin
Skin problems in pets are extremely common and one of the leading reasons for pet owners to seek veterinary attention. Natural VetCare offers a comprehensive range that can have important influence on the multimodal management of these frustrating issues.
Natural VetCare Dog'Skin pellets are a nutritional blend of omega 3 and 6 essential fatty acids, skin nutrients and antioxidants, providing complete skin and coat support at the same time as aiding immunity and digestive health. Perfect for itchy, sensitive skin or dull, flaky coats.
The Dog'Skin pellets are perfectly complemented by the topical range. Dog'Skin Shampoo actively moisturises the skin and conditions the coat for easier detangling, while enzymatic deodorisers neutralize unpleasant smells in the coat. Dogs prone to itchy, sensitive skin often have unbalanced microflora as a consequence, so bioselective skin prebiotics rebalance the microflora and reduce unwanted smells. Dog'Skin Solution is a natural herbal spray that soothes irritated, sensitive skin and promotes a healthy skin surface, with a 360ᵒ spray head that allows you to reach all those awkward places. Pet Skin Balm is a natural long-lasting hydrating balm formulated for use on dry skin, cracked noses or pads, cuts, scrapes & rubs.