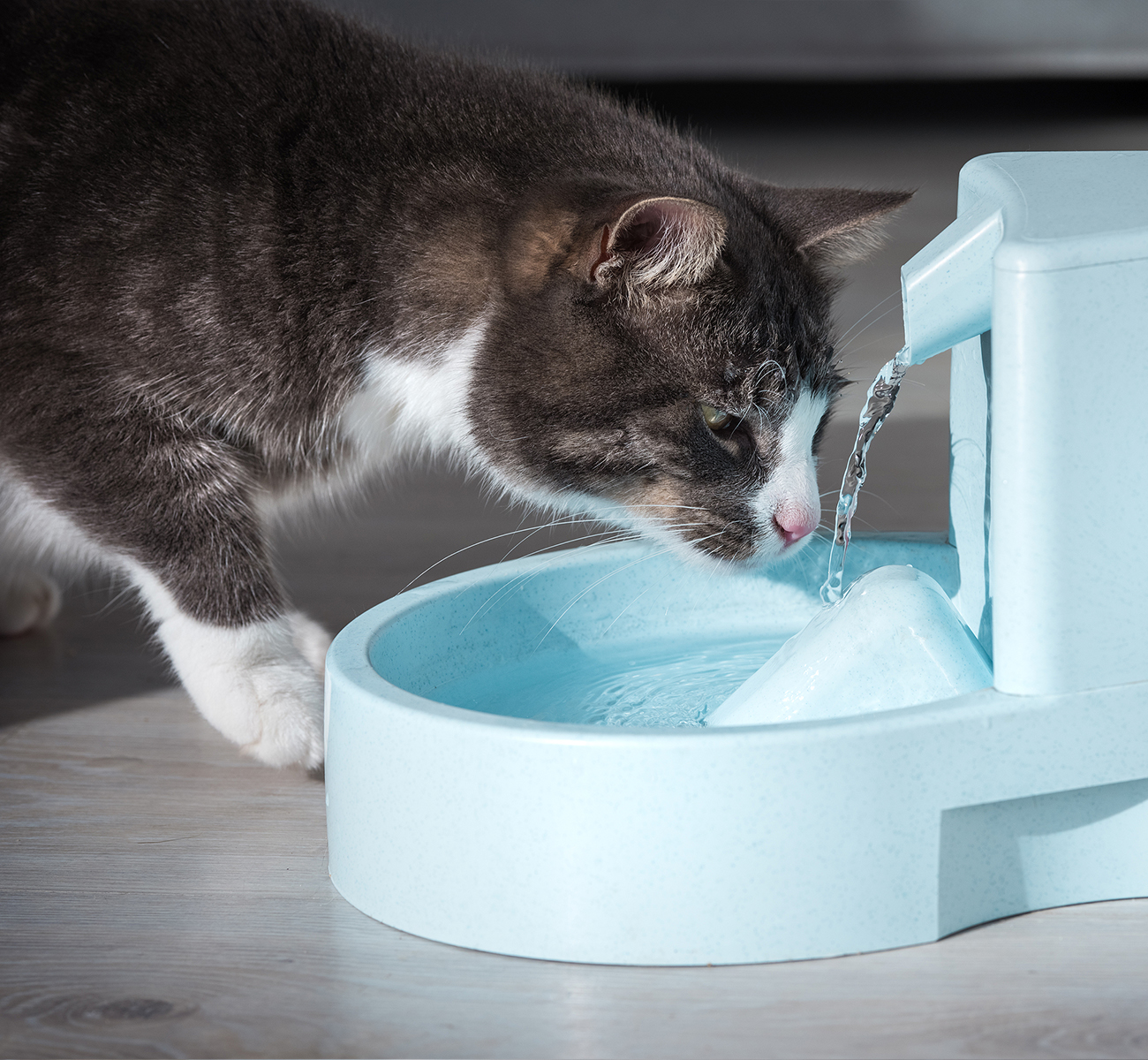 Diet
The ideal diet to feed your cat consists of low amounts of good quality protein and a restricted amount of phosphate. The best way to do this is to feed a commercial renal diet. Adding antioxidants, essential fatty acids and potassium has been shown to protect the kidneys against further damage and keep your cat happier for longer. Cats with CKD often have a reduced appetite so make any changes gradually, warm the food if necessary. Contact your vet if they are not eating as progression can occur quickly in anorexic cats, your vet may offer medication to stimulate their appetite.
Dehydration
Cats with CKD produce a large amount of dilute urine and are very prone to becoming dehydrated, which in turn puts more strain on the kidneys. Maintaining a good fluid intake is vital; offer water in a variety of ways (different bowls, water fountain, flavoured etc) and try to feed wet food as much as possible. If struggling to maintain adequate water intake, your vet may suggest injecting fluid under your cat's skin or even hospitalising them on an intravenous drip for a few days.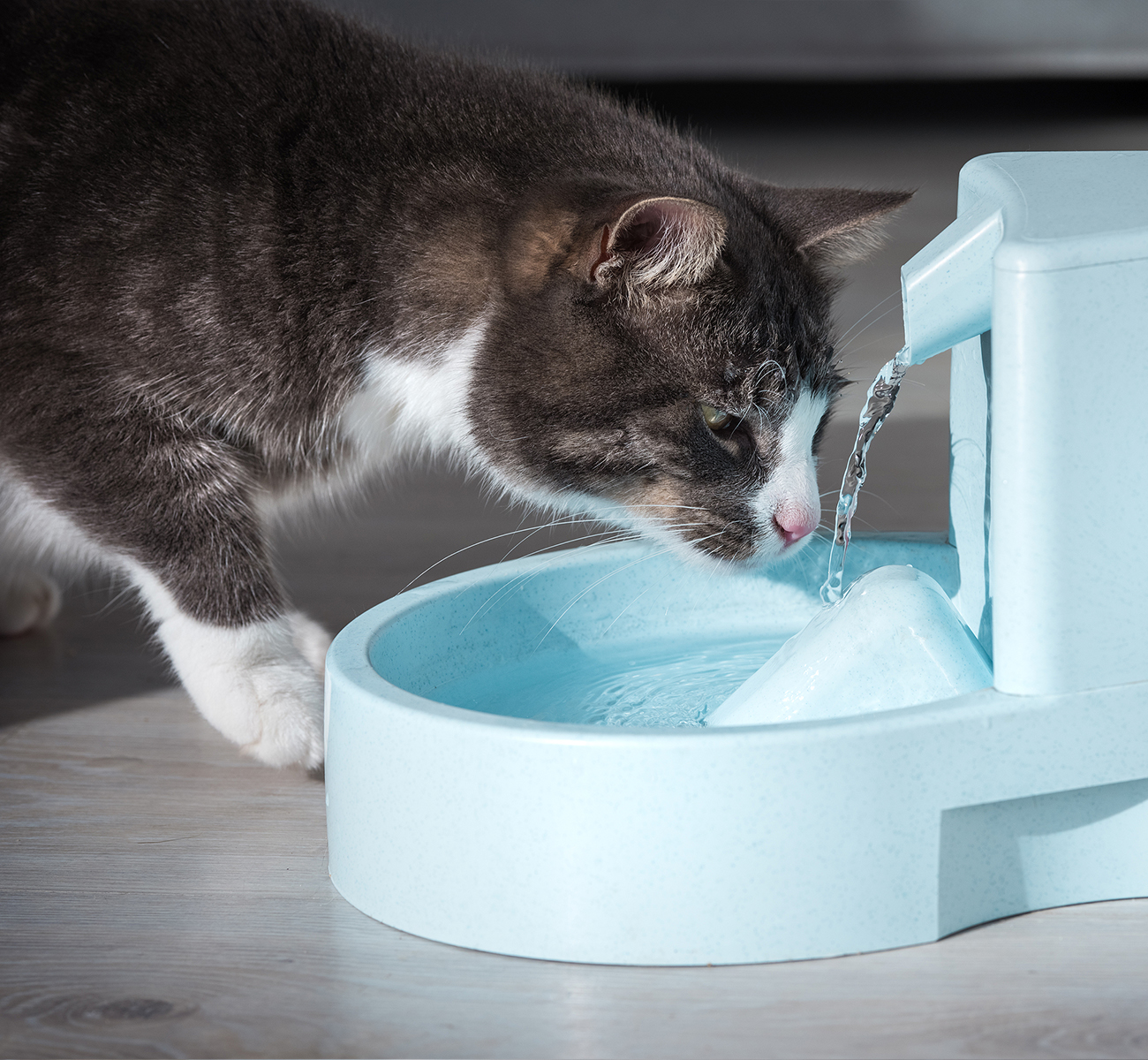 Medication
There are a number of medications that your vet can advise as to whether they are appropriate for your cat. These include blood pressure tablets, potassium supplements, phosphate binders, drugs to control nausea and stimulate appetite, plus drugs to improve blood flow to the kidneys and reduce protein loss in the urine in an attempt to slow disease progression.
In advanced cases of CKD, anaemia may be managed by injections of erythropoietin – the hormone that is normally produced by the kidneys to stimulate red blood cell production. Other potential options are anabolic steroids and gastroprotectants, as the increased levels of the body's toxins can cause ulceration in the gastrointestinal tract – known as 'uraemic gastritis'.
Chronic kidney disease inevitably progresses and unfortunately will eventually lead to the need for euthanasia. Hopefully by making some proactive changes to your cat's diet and lifestyle you may be able to delay making that heartbreaking decision.