Is my pet overweight?
It is not just a case of feeding the pet food manufacturer's recommended levels and assuming they will be ok. Each animal is different and will experience different requirements according to activity levels, neuter status, time of year and other individual factors. It is important to assess and reassess your pet's weight to pick up on changes and problems as soon as possible. Prevention of obesity is easier than losing the excess weight once it is there. Always be mindful of those changes to your pet's lifestyle and management that may result in weight gain, such as after neutering, when resting after injury or simply changing to a different brand food.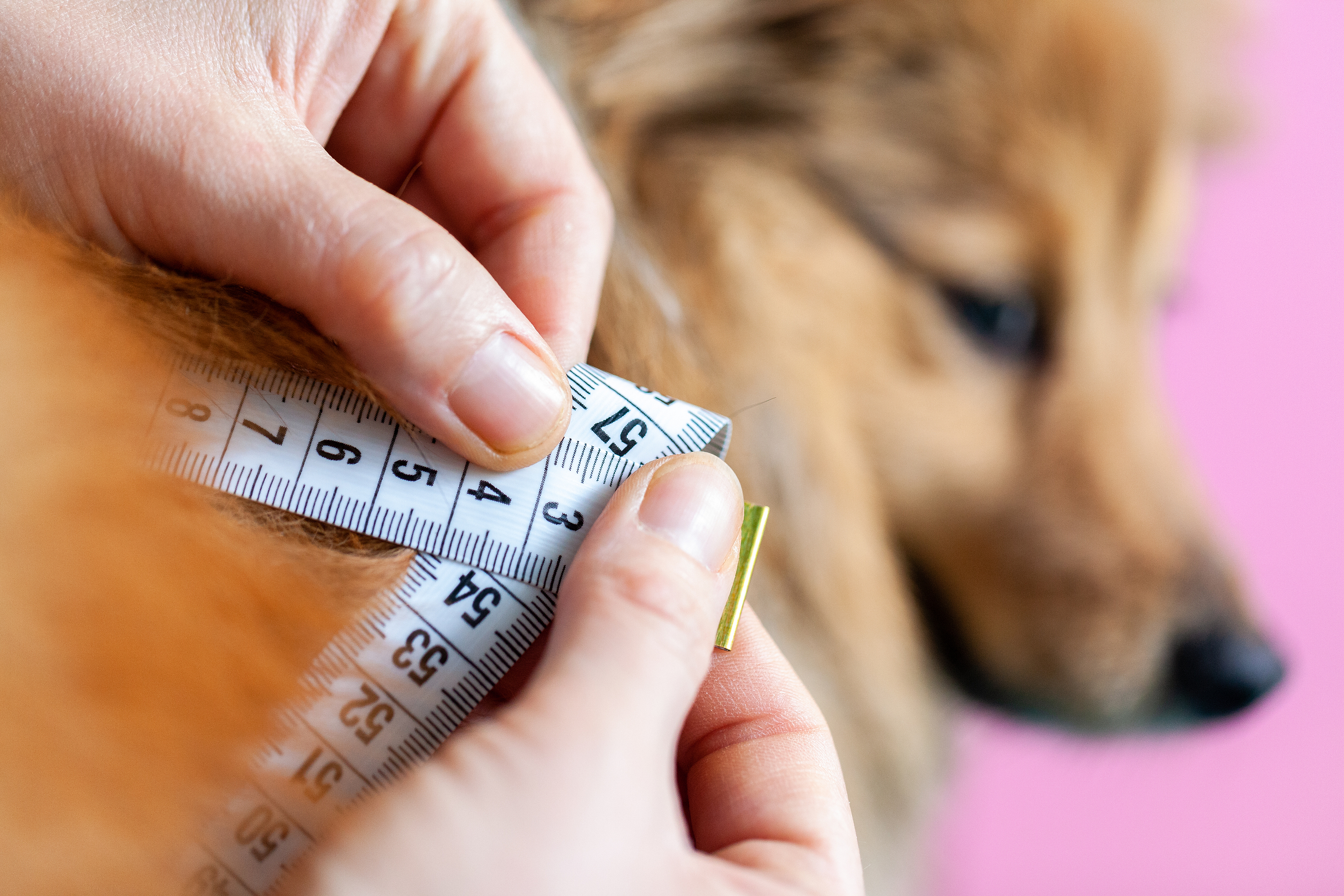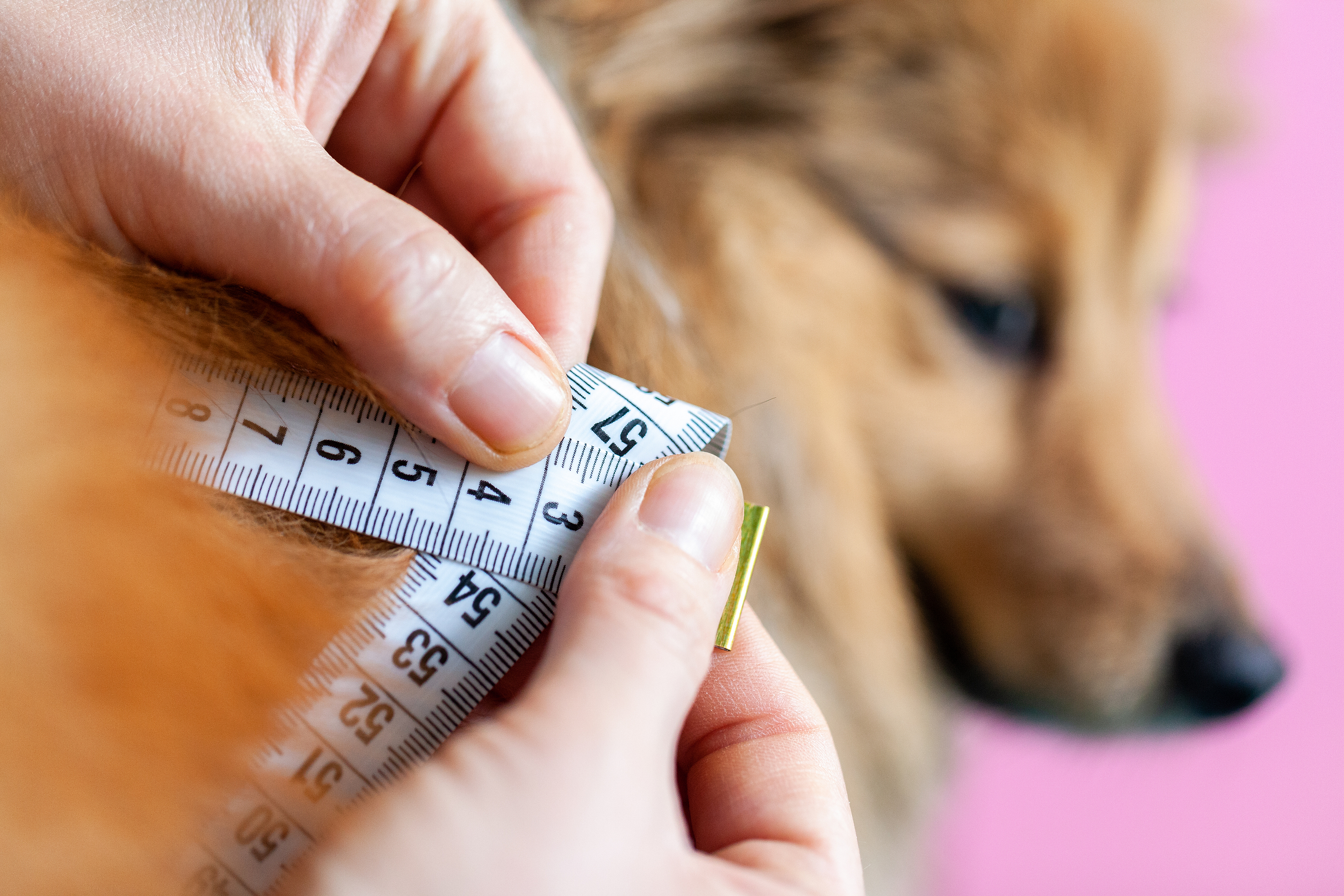 An accurate weight is useful for monitoring, however, it is far more important to get your hands on and feel. You should be able to feel your dog's ribs with a light touch, you should be able to see your dog's waistline when viewed from above and their tummy should be tucked up when viewed from the side. The situation is similar for cats, you should be able to feel ribs, hips and bony prominences of the spine. They should have a clear waistline and minimal sagging of the tummy.
Body condition scoring is a more accurate way to assess if your pet is overweight. There are tools out there to help you. Take a look at WSAVA's body condition score posters and PFMA's Pet-Size-O-Meter. Ask your vet's opinion each time you take your pet, ask them to body condition score and weigh your pet every time.