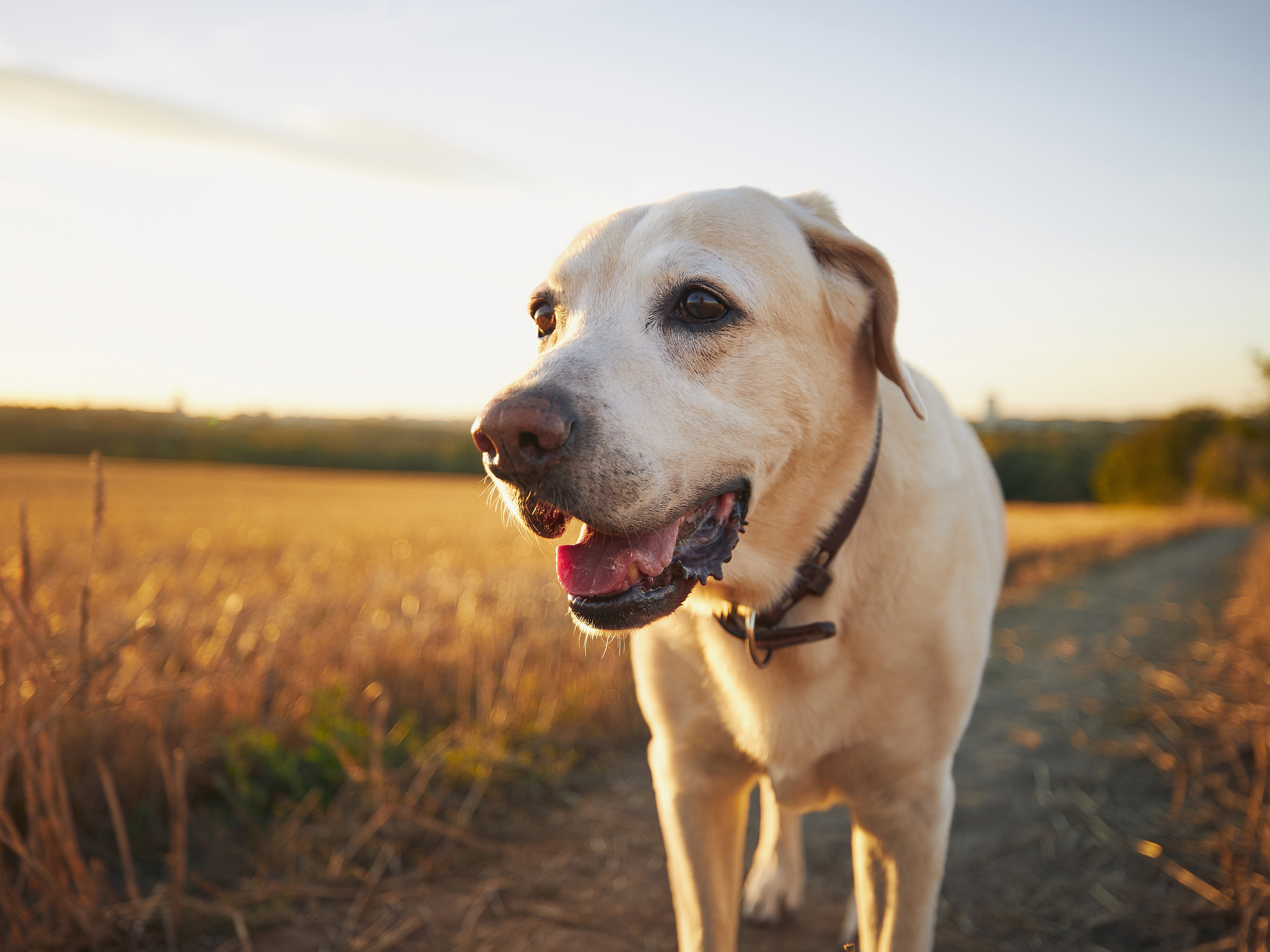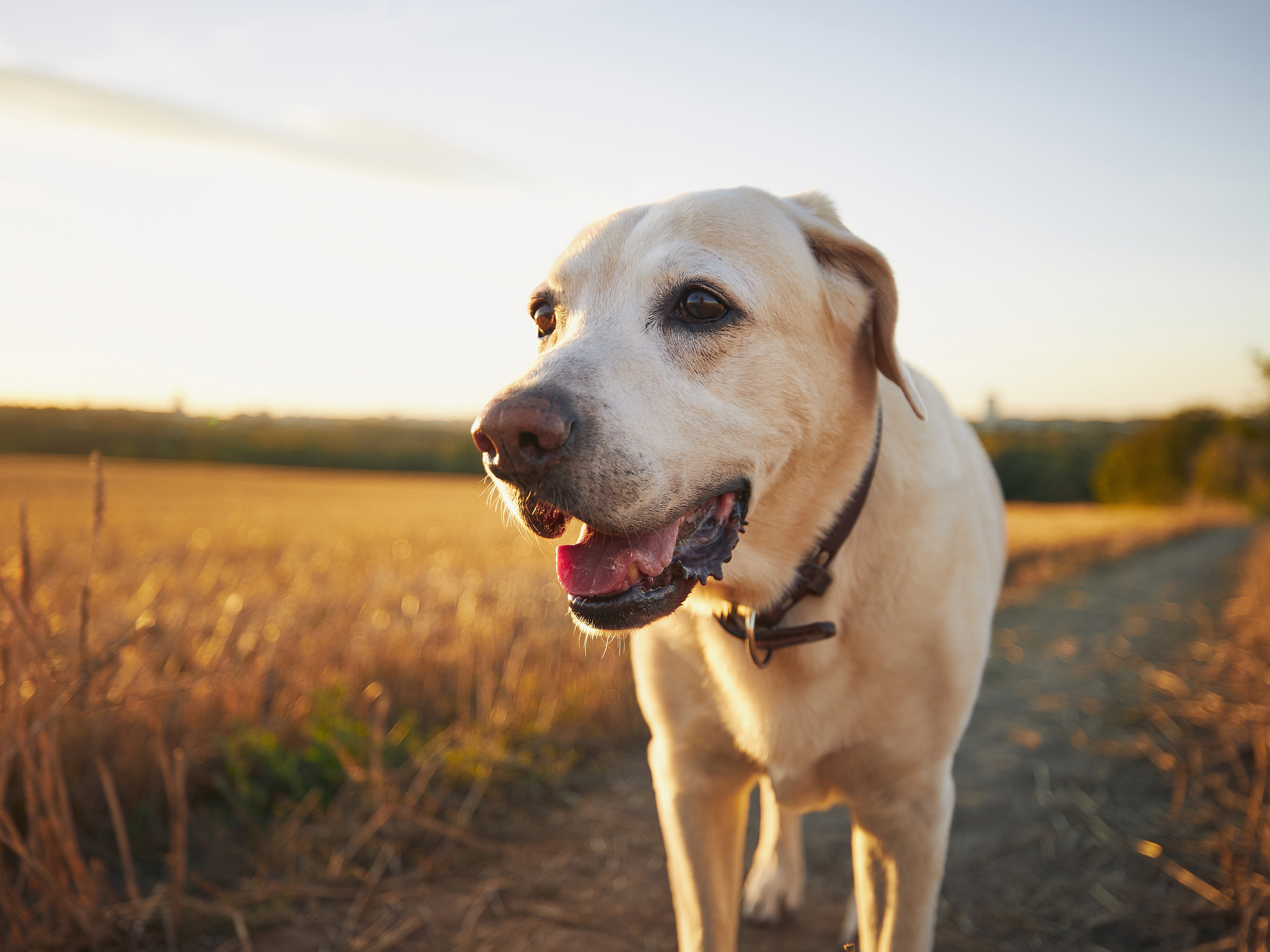 Continue Walks
The daily walk is not just about exercise. It is about sniffing, seeing their doggy friends, enjoying some different sights and sounds. However, some sense is required. Avoid extremes – extreme length, extreme intensity, extreme terrain, extreme weathers and temperature, you get the idea. Be prepared. If it is raining, pop a coat on (both you and your dog!) and make sure you have a nice warm towel to gently dry them afterwards. If it is warm, take some drinking water and make sure you both take time to regularly rest in the shade. Find walks with nice gentle terrain – soil, grass, sand – and avoid steep inclines or steps that they may have to jump up or down from.
As many as 4 out of 5 dogs over the age of 8 years old suffer from osteoarthritis. Bear this in mind when deciding on the length and terrain of the route. Regular and consistent exercise is important in these dogs to keep them moving, keep the weight off them and maintain muscular strength for as long as possible. If they are in pain, keeping boredom at bay can be an excellent way to distract them from that pain, obviously also discuss using pain medication with your vet. Feeding a joint supplement containing glucosamine, chondroitin sulphate, MSM and omega 3s can keep those joints in optimal condition for longer.
If your dog is really struggling, or recovering from an injury, then why not go for a stroll in a doggy pushchair? It will still give your dog a chance to experience some new sights and smells and keep their mind active. Also, I can guarantee you will get lots of "awwww"s from passers-by!